Each month of the spiral-bound wall calendar features an 8½" x 11" photo of one or more bridges taken by our members with historic photos from the Society's collection. Captions include brief descriptions and historical notes for each bridge.
$13 by mail to U.S. addresses. Order yours today!
Use the "Add to Cart" button below to pay by PayPal or send a check or money order made out to NSPCB to Jennifer Caswell, 535 Second NH Tpke, Hillsboro, NH 03244.
Cover - Gilbertville Bridge, Massachusetts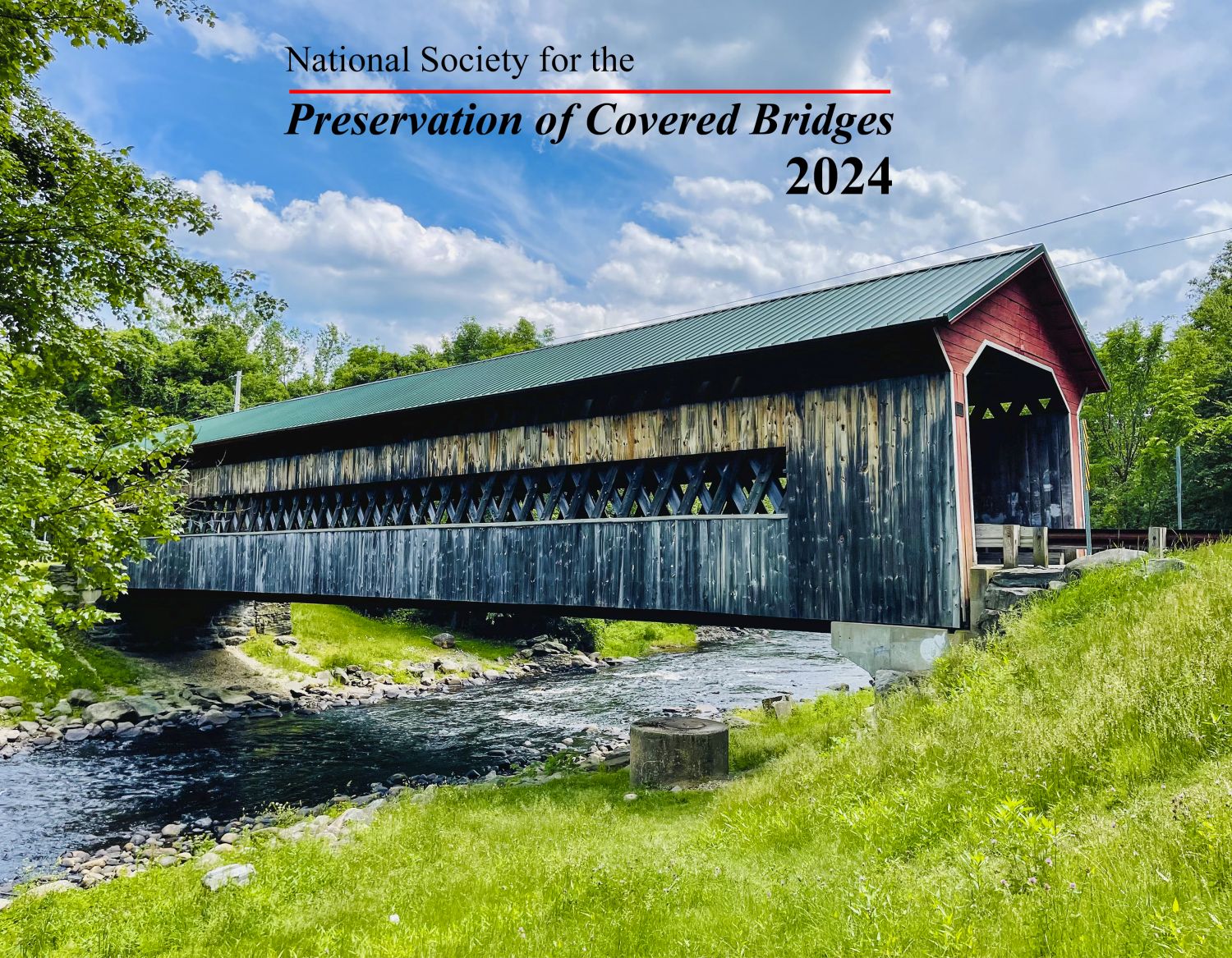 January - Union Bridge, Missouri
February - New England College Bridge, New Hampshire
March - Taftsville Bridge, Vermont
April - Sinking Creek Bridge, Virginia
May - Twining Ford or Schofield Ford Bridge, Pennsylvania
June - Ashnola River Road or Red Bridge, British Columbia
July - Newport Bridge, Indiana
August - Newfield Bridge, New York
September - Cedar Bridge, Iowa
October - Pont Rouge, Québec
November - Benetka Road Bridge, Ohio
December - Moxley Bridge, Vermont